If you are looking for a clean WordPress theme for blogging, advertisement, affiliate, or digital marketing website, then you can check the following list of good-looking themes.
PressBook Blog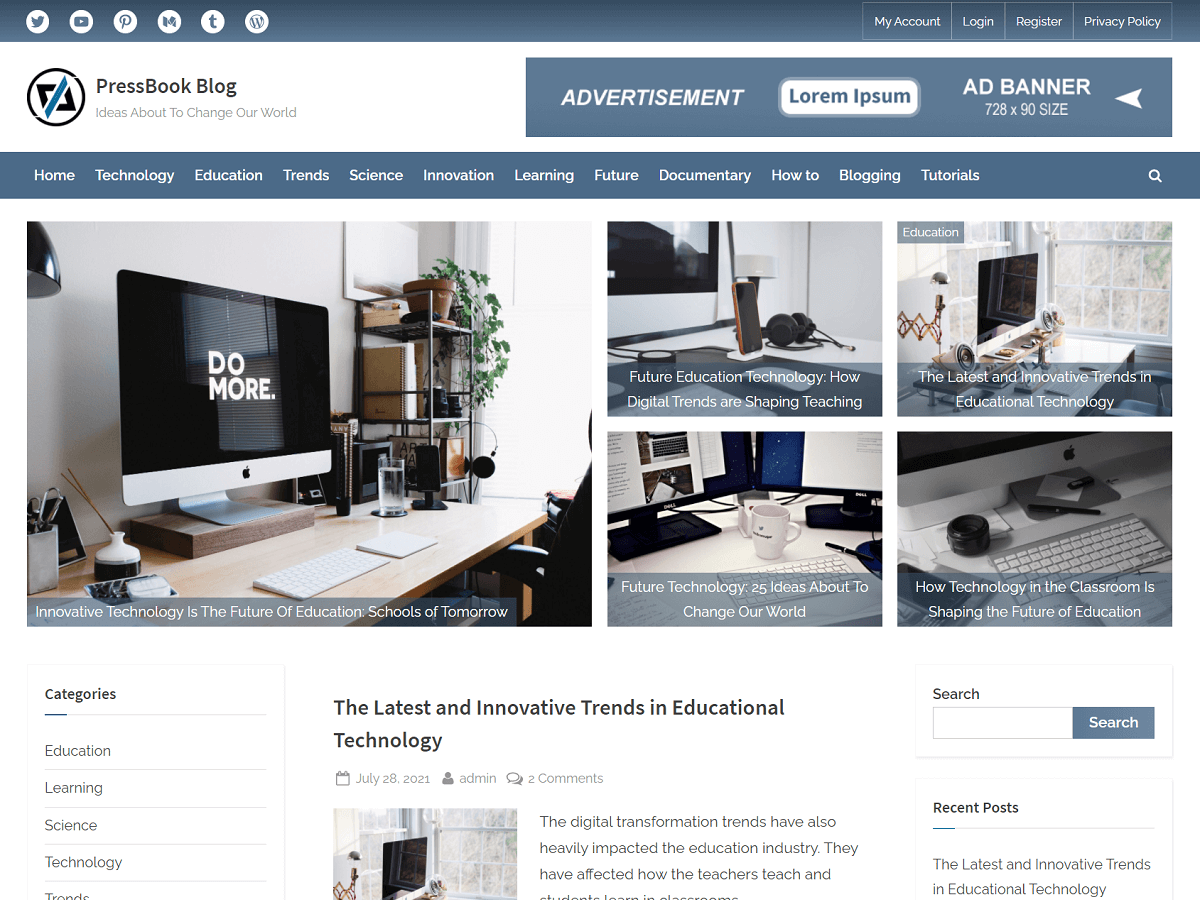 One of the great picks for a fast and clean WordPress blog theme is PressBook Blog. This theme comes with consistent colors that give a vibe of a professional blogging theme.
The main feature of the theme includes a header posts section that allows you to showcase featured posts in the header section of the theme. You can also customize the source, number of posts, and layout of the featured posts section.
Also, this theme offers a top advertisement section that allows you to place any custom block or ad script like Google Adsense, etc. It also includes a layout with double sidebars that allows placing plenty of sidebar widgets on both sides of the content area. So, this theme can be an excellent choice for blogging, news, affiliate, or digital marketing websites.
Popcorn Theme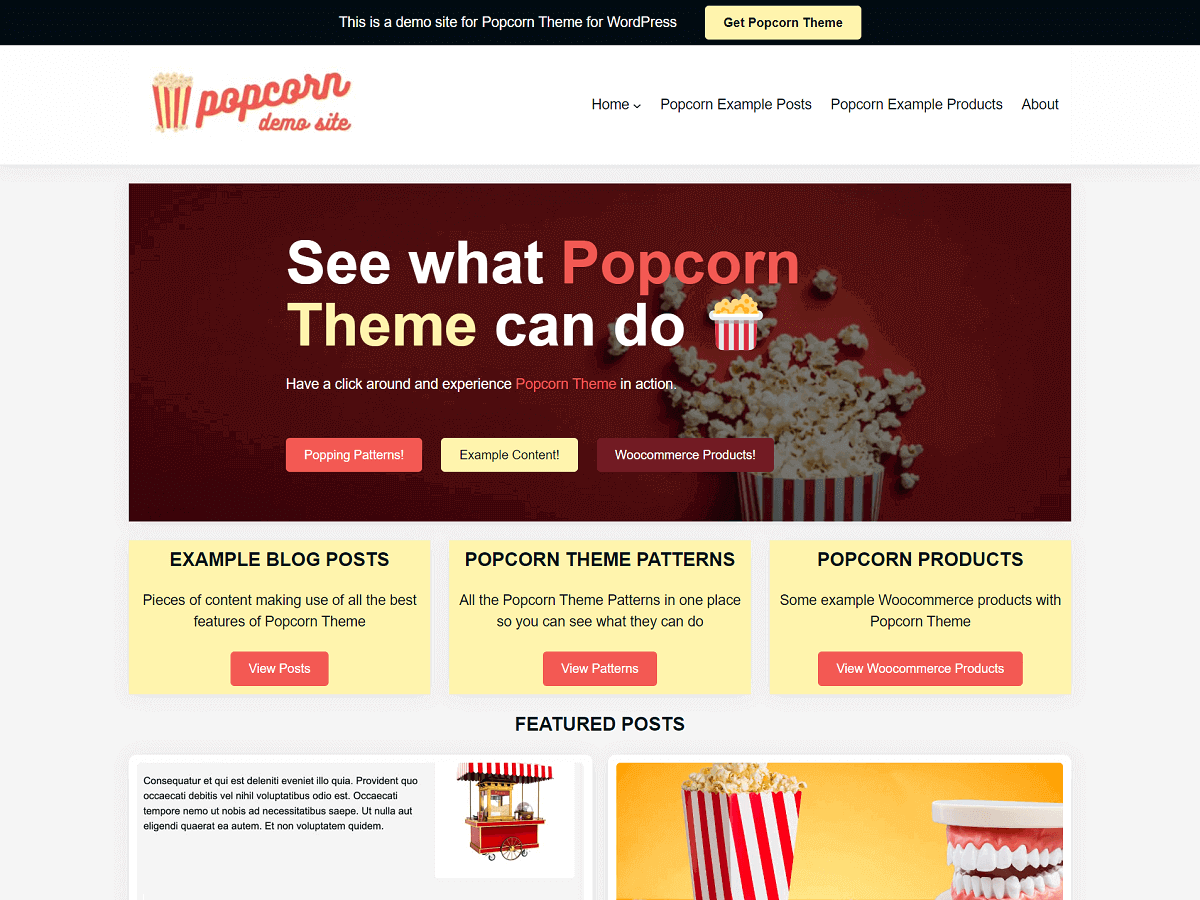 Popcorn Theme is the ideal choice for building affiliates and niche websites. It supports the site editor feature of WordPress to customize the whole website using blocks. Also, it offers many beautiful patterns and easy-to-use Gutenberg blocks.
One standout feature of Popcorn theme is its "content first" approach which aligns perfectly with online money-making strategies. It is also compatible with various advertising networks, including Ezoic. This compatibility ensures that the ads will display correctly and perform efficiently on your website, as a result increasing your revenue potential.
Additionally, Popcorn theme provides essential affiliate-focused features like product boxes and disclaimer banners, simplifying the setup of affiliate marketing websites. The theme is lightweight with an excellent load time and high pagespeed scores. And, it easily passes Google Web Core Vitals without the need for additional plugins or expensive hosting.
Oceanly News
Another great and professional-looking theme for news, blogging, and affiliate marketing is Oceanly News. This theme offers a clean and refreshing look that can be highly engaging for the readers. The elements include a parallax header area, block sections, and a sidebar, left or right. You can place advertisement scripts in the sidebar widgets as well as block areas.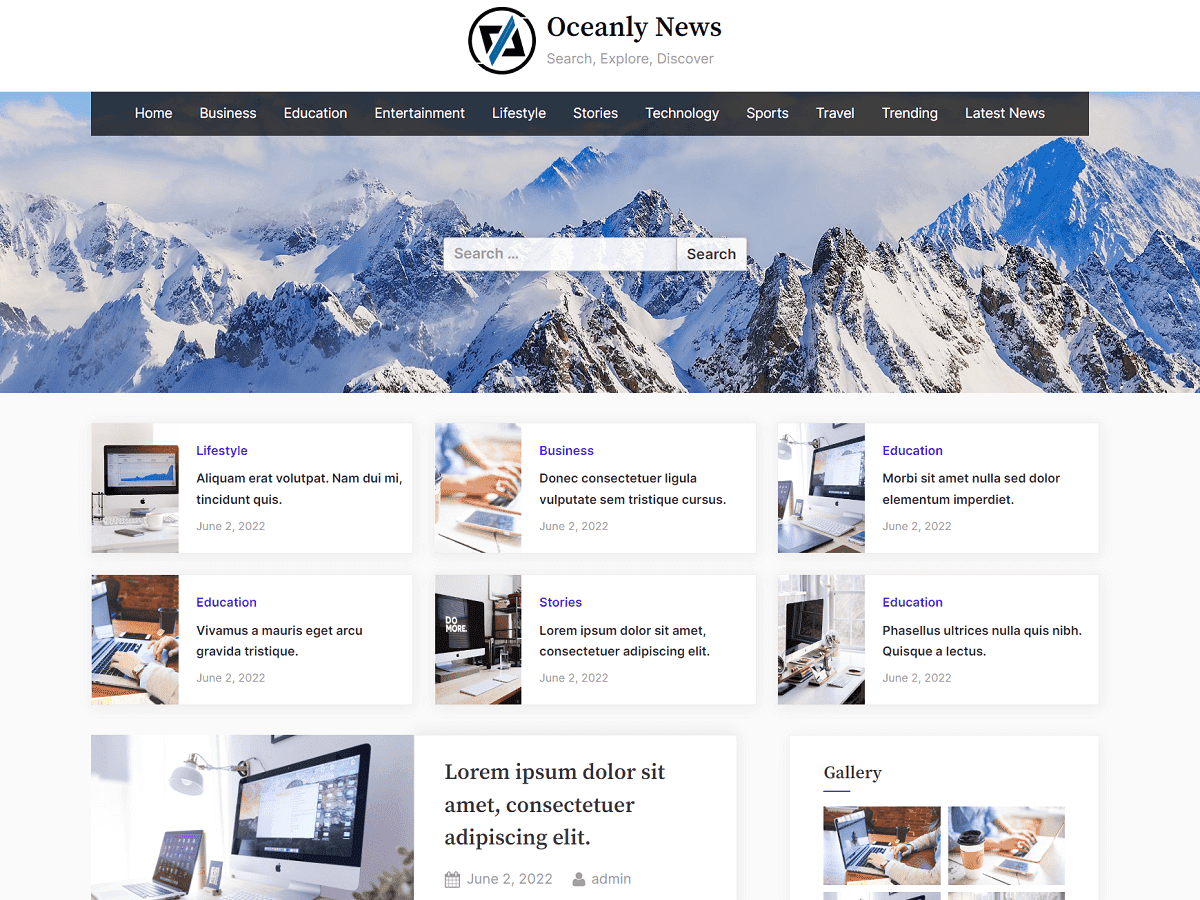 Also, this theme comes with a featured posts section that you can customize easily from the available options. This can be the right choice for professional blogging websites that intend to publish extensive content and affiliate posts.
PressBook Grid Blogs
An elegant WordPress blogging theme suitable for news, stories, blogs, affiliate, and digital marketing websites that comes with a grid layout is PressBook Grid Blogs. This theme offers many places for advertisement and multiple menus and social links.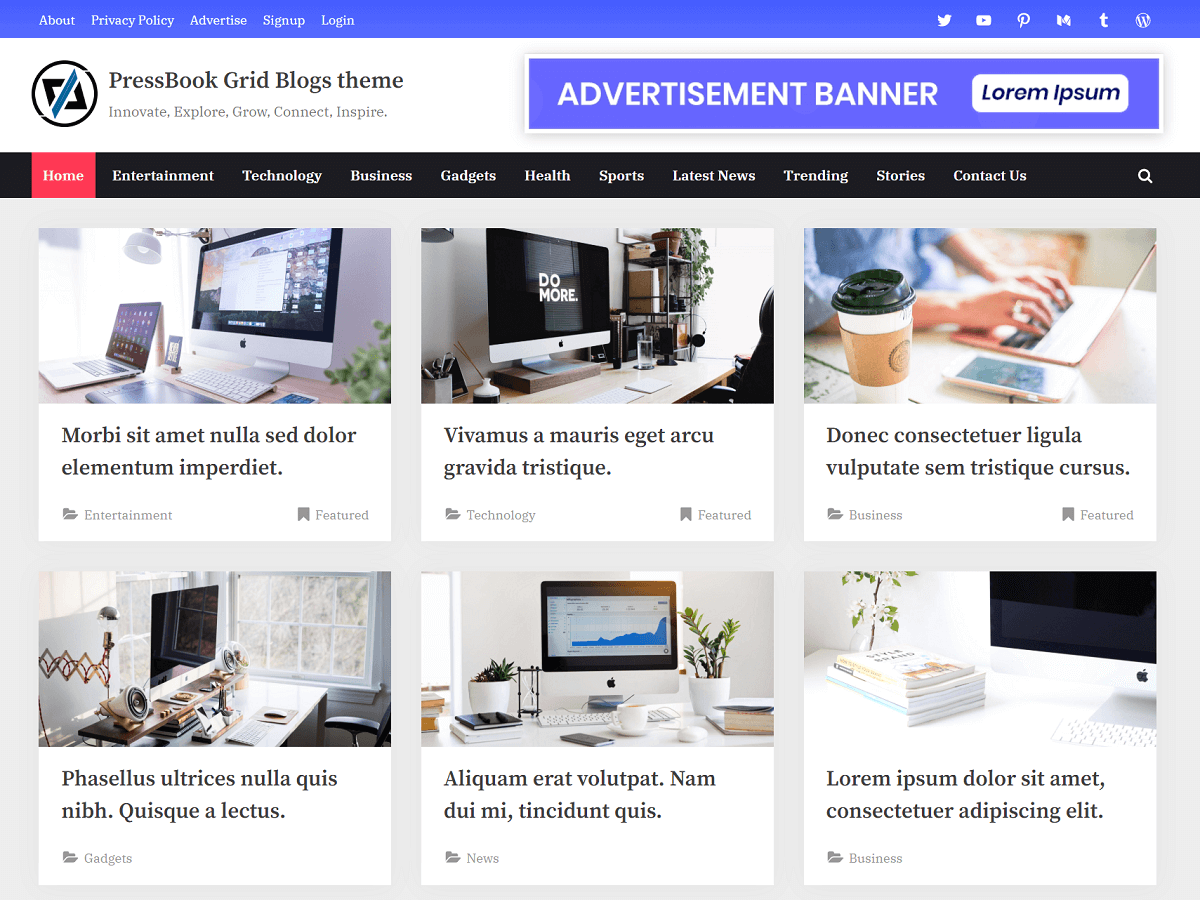 For single post pages, this theme also supports single and double sidebars. Also, you can control the number of posts to show in the grid and choose to place any custom blocks in the header and footer sections.
Themes with Dark Colors Scheme
In case you are looking for dark blogging themes for digital and affiliate marketing, then you may want to check the article on dark blog themes for WordPress sites where we list some of the best WordPress themes with dark colors scheme that offer many spaces to place advertisement scripts and banners.