In today's workplace, it's essential to keep a connection with each individual that's working in a company. Using team communication software is a key part of productivity.
It doesn't only increase efficiency, but it also creates a way for your employees to express themselves. Thus, it will strengthen employee engagement.
In this article, we will cover the best team communication software that can significantly boost your team's productivity.
1. Slack – Team Communication & Workspace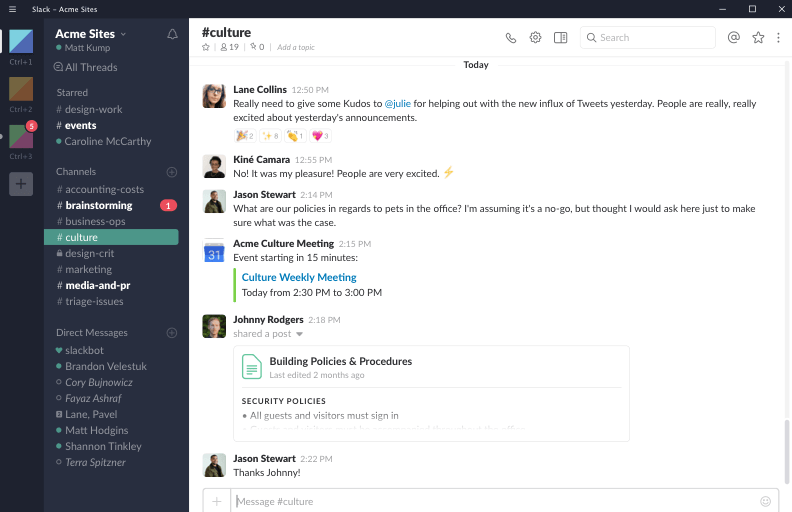 Slack is the best and the most popular team communication tool out there. It gathers all team communication into one channel. Along with that, it allows you to create additional channels for smaller teams within your company. You can also create channels for a particular project. So, it makes it easy to collaborate with other companies by sharing common channels.
You can not only send messages and share files, but you can also search for them even after years. It also allows you to have video conferences. You can even share your screen during those conferences. You can streamline your work by integrating Slack with other services such as Office365, Google Drive, and many more.
2. Microsoft Teams – Business Communication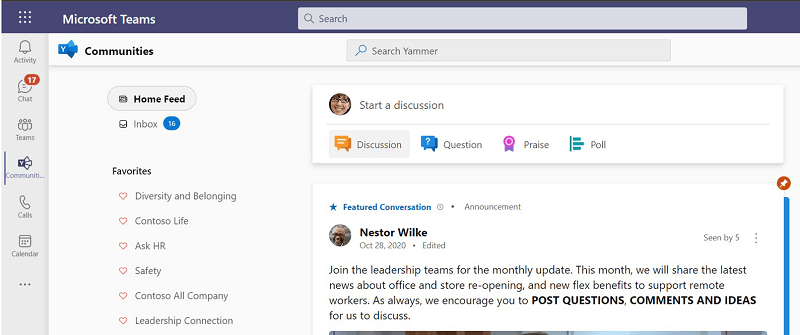 Microsoft Teams is another popular team communication software. It offers customizable channels where it allows you to create channels specific to a project. You can collaborate with your team in various ways, like messaging, calling, and web conferencing. Microsoft Teams keeps a record of many items such as docs, photos, videos, chat history, and meeting notes. Therefore, you can go and look for those items whenever you want to.
Microsoft Teams features Teams Connect, which allows you to bring individuals or teams into a single channel whether they are inside or outside of your organization. It will allow you to work together in real time on documents.
You can share your screen on many devices, like computers, tablets, or mobile devices. Microsoft Teams can be integrated with many applications, including GitHub, Microsoft Office, Trello, Delve, Power BI, and Planner.
3. Flock – Team Messenger & Online Collaboration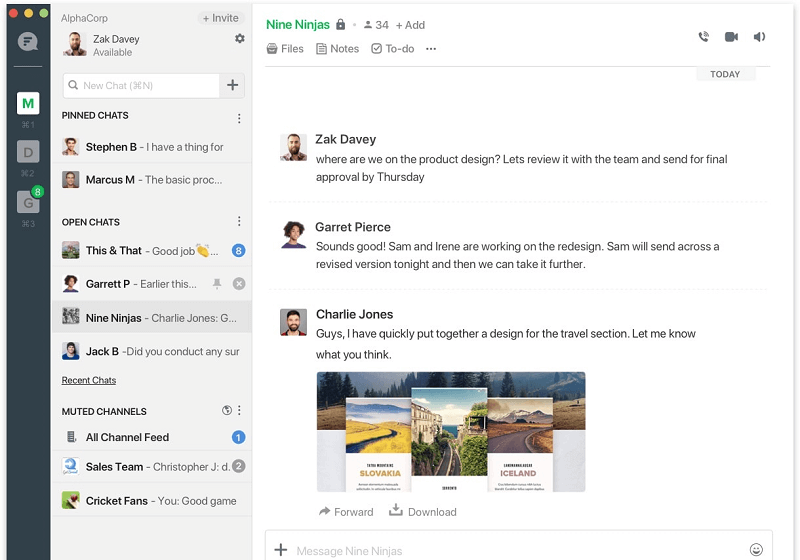 Flock is a good team communication software when it comes to productivity. It allows you to create public or private channels, as well as channels for team projects. You can meet with team members with its built-in video and voice calling. With Flock, you can search for any message, you can pin, bookmark and share any message or file. You can also share your screen during those meetings. You can invite guests to collaborate on projects together. It allows members with mobile devices to send voice notes.
Flock offers various tools to increase productivity within your team. You can create to-dos and set reminders for them. It allows you to create polls where team members vote anonymously. You can create private and public notes. You can set reminders for yourself or team members, or even for an entire channel.
4. Brosix – Team Communication Platform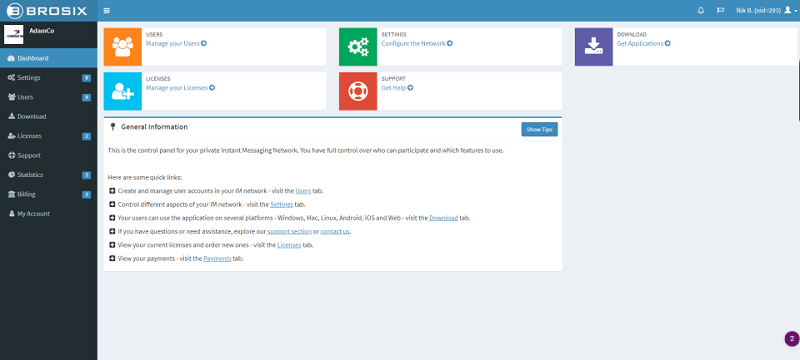 Another team communication software is Brosix. It offers chat messaging, audio calls, and video calls. While on a video call, you can share your screen or create various things with the whiteboard feature. You can send a broadcast message to a large group of members at once. Brosix also allows you to easily create individual chat rooms for different groups of users on your network, ensuring focused communication.
Brosix automatically compresses all the files you send. It also has a file encryption feature. You can take and send screenshots with a few clicks. With Brosix's Co-Browsing feature, you can browse the internet alongside other members of your team. This feature is available on both desktop and mobile devices.
Brosix's Notifications API enhances team communication by connecting your team network to external software applications. This unlocks many integration options.
5. Trillian – Messaging App for People & Business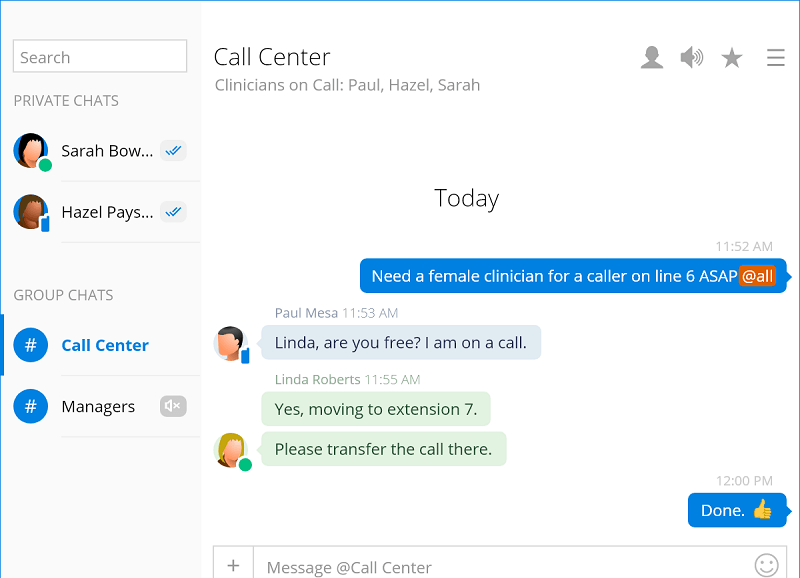 Trillian offers group chats, file, and image sharing along with voice notes that can be sent from mobile devices. It ensures all the connections to the Trillian are secure using TLS 1.2+. Trillian also makes sure that your data is encrypted at both the disk level and the file level, whether it is at rest or transit.
It also has features such as desktop notifications and SMS Landline Texting. Trillian is available for Windows, Mac, Linux, IOS, and Android.
We also have an article on the top remote work monitoring software that you may want to check out to improve the productivity of your employees.